New 10 place Gondola and eco museum with a panoramic terrace. Reaching the summits in 6 minutes is now possible with the new Vallandry gondola!!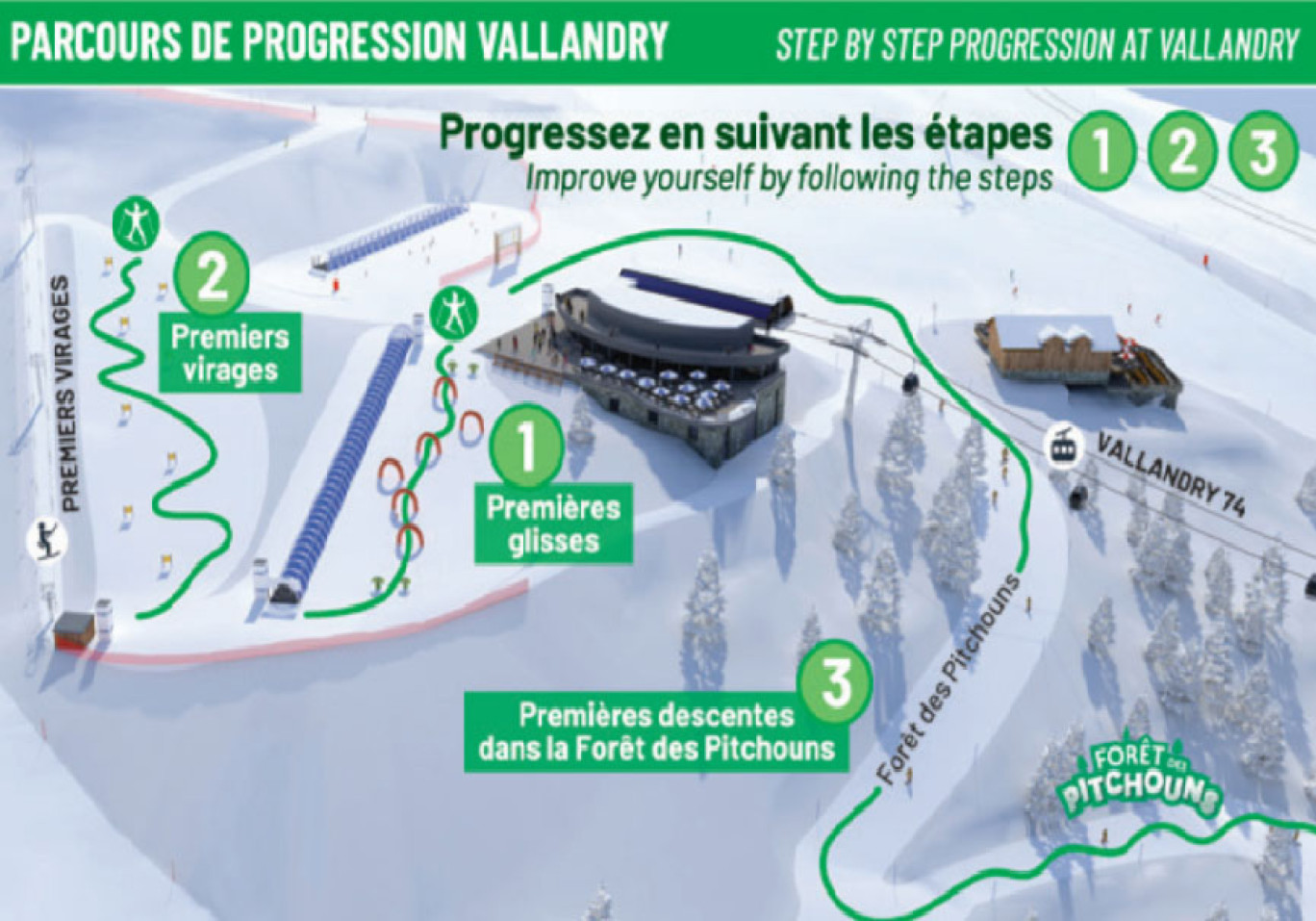 The brand new innovative gondola equipped with 10-seater cabins and photovoltaic panels, connects the snow front of Vallandry to its summit with an eco museum and panoramic terrace at an altitude of 2.138 meters in just 6 minutes. The new gondola replaces the old 4 man chairlift built in the 1980's.
Once you arrive at the top you can take a break in the open-access area set up in the gondola's arrival station. A panoramic terrace with an amazing view over the valley, toilets, free wifi, restaurant, picnic area and even a pool to cool off in the summer. It is here that the new eco museum and exhibition area is located. More precisely, a "Museum of mountain animals and flowers" which presents nearly 30 species. The museum was created with the help of the Vanoise National Park and is a place of interest to both old and young alike. You do not have to be a skier to visit here, you can also access this area as a foot passenger plus the area is open both in winter and summer. Best of all it is free!
The building itself is a forerunner in terms of its impact on the environment. Partly covered with photovoltaic panels, also located on the depart and arrival stations of the gondola, it contributes to the production of electricity for the ski resort both in summer and winter, and when not in use, the electricity it produces is sold onwards. Some of the heat generated by the machinery is recovered for reuse "within the facility" and as for the rainwater, it follows a circuit that allows it to be recovered to meet non-drinking water needs so nothing is wasted!
Once you have finished admiring the indoor areas, it's time to hit the slopes. There are three stages in the progression of beginner skiers.. The first level, called "Premières glisses" or "first slides", offers new covered rolling mats, easy to access and protected from the wind and snow in bad weather. When you are a little more comfortable, you can move on to the Flocon ski lift (already present in the past). This is the "first turns" area and when the turns are mastered, it is time to venture onto the "Pitchouns Forest" slope. This is a scenic route that gently slopes down to the snow front with ludic activities testing your balance and turns all the way down. A fun place for all!